I know you want to feel close to your partner.
You want a happy family life.
You want to resolve your differences easily.
Ultimately, you want to feel that relaxed togetherness, like you enjoyed in the early days.
It can be so stressful when you're not at your best as a couple. It even leave us feeling completely lost. Like... why is this so hard? Isn't love supposed to be easy?
Well, yes! It can be... much, much easier. When you know how.
Because the truth is, no one ever taught you how to communicate in ways that bring you closer.
How to deal with your differences.
Or how to break frustrating patterns, like when all you seem to get is defensiveness or attempts to "fix" your feelings.
That's where I come in.
"I knew there were issues and I knew things needed to change but I couldn't for the life of me figure out what or how or when…"
"Now I just feel like I have this deeper understanding.."
"I know that there's so much more that I can do with all the stuff that you've covered with us." 
"I'm excited to just continue working on it… and to really feel hopeful about where things can go with my husband… and for myself."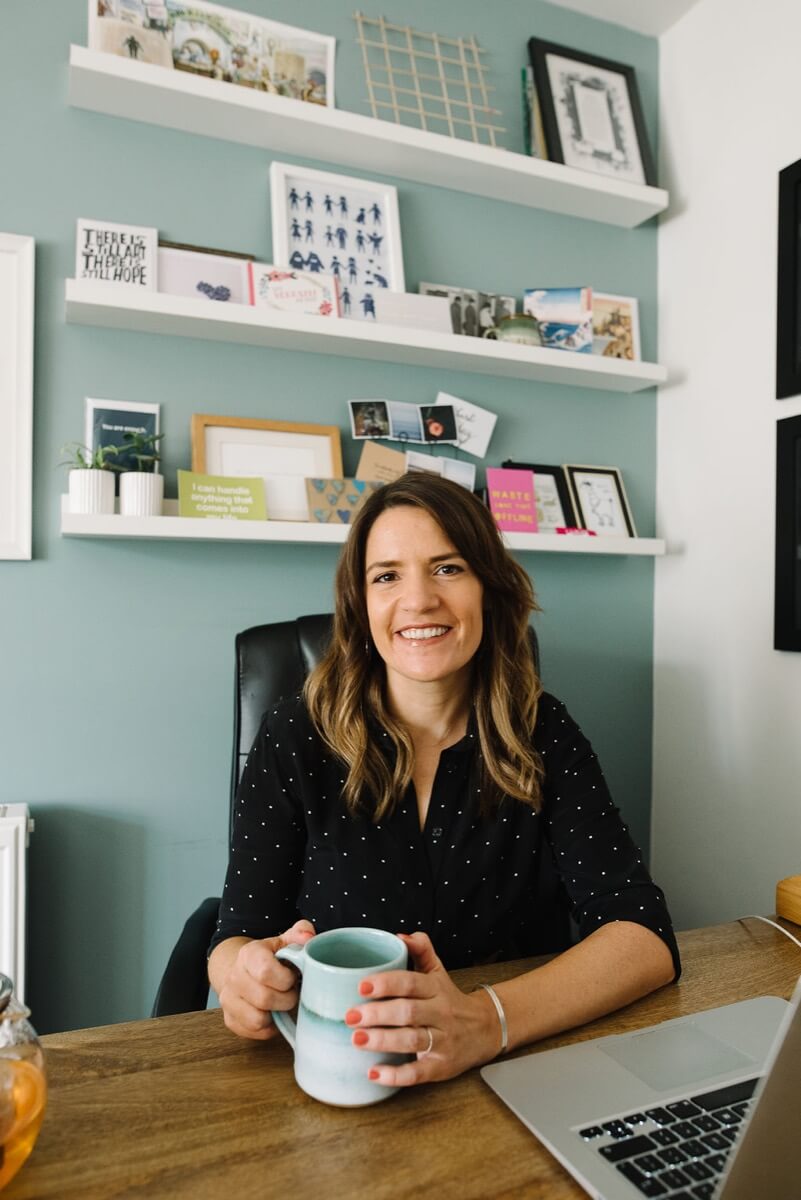 I'm Catherine Topham Sly
(You might know me as @insightandconnection)
I'm a BACP accredited therapist and coach, and the UK's leading expert in relationships after kids.
I specialise in helping couples to reconnect - and stay close - after becoming parents.
I've been helping couples to communicate better, resolve resentment, and enjoy more intimacy for over 10 years.
(Plus I've been in my own relationship for 19 years and a mum for 12!)
Here's what I notice over and over again:
Relationships after kids can be a massive shock! Parenthood changes us, it changes our relationships, and the whole thing can be really tough.
Somehow we expect to just know what we need to do to be happy together... but why would we?!
I'm on a mission to share what I know about how to have a loving, satisfying, lasting relationship with your partner.
And I would love if you would join me.
"I am feeling very grateful that I've done this."
"I feel like I've got the skills that I knew I lacked, but didn't know what those skills were."
"I am seeing differences… he's coming back with really nice responses."
"Change is happening, and I'm really grateful, thank you."
"I don't feel as lost."
Start making change
Choose the course that's right for you and start making the changes you're looking for today.
Check your inbox to confirm your subscription